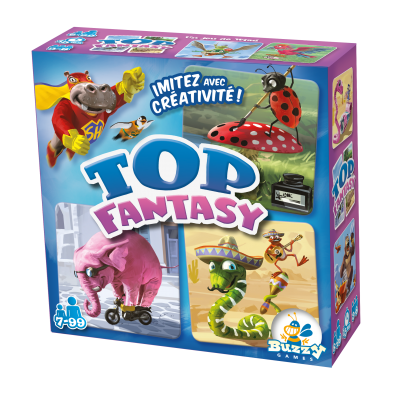 Top Fantasy plunges you into a universe that is both delirious and poetic.
Availability: April 2017, Indicative Retail Price: € 16,90
Immerse yourself in a poetic world with crazy scenes of animals … Players pick a card and try to make it guess to others according to different challenges: a mime of hands, sounds, a statue or a story. Who will be the quickest to find your card among those displayed on the table?
In three words : Creativity – Speed – Observation
A new family gaming experience
60 poetic illustrations
Simple rules with an option for the youngest
An intergenerational game that can be played up to 8 players