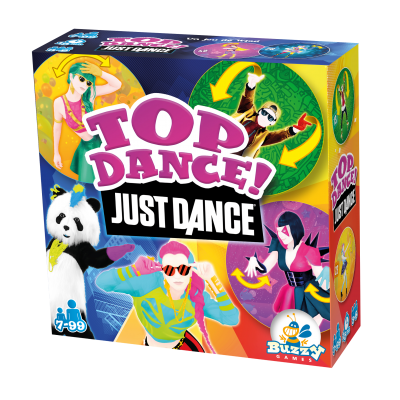 Dance, guess, and make guess the most choreography cards possible during your favorite music!
Availability: May 2016, Indicative retail price: € 16.90
Make room around the table, remove chairs, install the cards, start the music … It's time for a fun evening! At their turn, players draw a card and reproduce the indicated choreography on the rhythm of music. If the choreography is found, the one who guessed and the one who made guessed earn a card. At the end of music, the player that has accumulated the most cards wins the game.
In three words: Dance – Speed – Observation